Evanescence release first single from Synthesis and announce European tour with orchestra!
American rock band Evanescence are returning with Synthesis, their fourth and most ambitious album to date, set for a release on November 10th. The album features a reworking of some of Evanescence's best-loved songs recorded with a full orchestra and electronica combined with the band and Amy Lee's virtuoso piano and voice.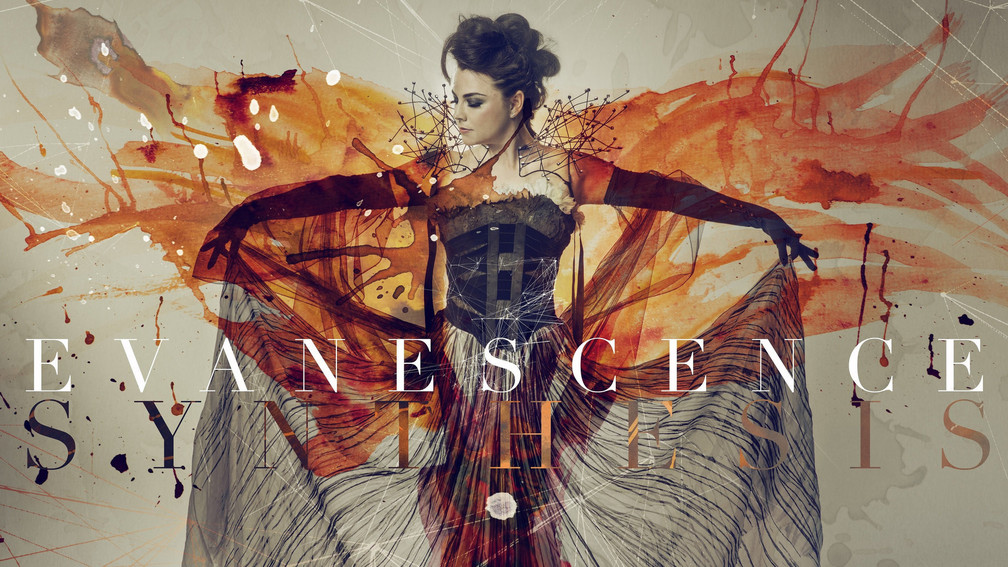 On new record Synthesis, Evanescence worked with producers Will Hunt and orchestra arranger and composer David Campbell. Album will also feature two new Evanescence songs – Hi-Lo, which includes guest performance by famed violinist Lindsey Stirling, and Imperfection, which was released today.
"For me, this is the most important song on the album. I struggled with the lyrics for a long time because there was a lifetime of work to live up to and I wasn't sure what to say or how to be good enough. When it finally started pouring out of me, it was undeniable. I had no choice. It's for all the people we've lost, all the people who we could lose, to suicide and depression. I'm singing from the perspective of the person left behind, the person in the waiting room. It's a plea to fight for your life, to stay. Don't give into the fear- I have to tell myself that every day. Nobody is perfect. We are all imperfect, and it's precisely those imperfections that make us who we are, and we have to embrace them because there's so much beauty in those differences. Life is worth fighting for. You are worth fighting for," describes the meaning behind the song Imperfection, singer Amy Lee.
Both Standard CD & Digital versions of the album are available now for pre-order, as well as a Deluxe version which include the CD plus a DVD featuring a documentary on making the album as well as instrumental and 5.1 surround mixes of the songs.
In what promises to be the biggest year for Evanescence yet, the group also confirmed that their Synthesis Live tour will continue in UK & Europe, including two nights at the London's Royal Festival Hall in March 2018. The band will be bringing a live orchestra and electronic programming out on the road with them, which will truly deliver a transcendent experience. For full tour details go to www.evanescence.com.
EVANESCENCE Synthesis Live European tour dates:
19/03 – Milan, IT – Arcimboldi Theatre
20/03 – Zürich, SW – Samsung Hall
22/03 – Stuttgart, DE – Porsche Arena
23/03 – Leipzig, DE – Arena
25/03 – Amsterdam, NL – AFAS Live
26/03 – Düsseldorf, DE – Mitsubishi-Electric Halle
28/03 – Paris, FR – Grand Rex
30/03 – London, UK – Royal Festival Hall, London
31/03 – London, UK – Royal Festival Hall, London
02/04 – Manchester, UK – 02 Apollo
03/04 – Nottingham, UK – Arena
05/04 – Glasgow, UK – Armadillo
06/04 – Sheffield, UK – City Hall