Nova Rock festival announce first names and headliners for 2019!
Right after the end of 2018's edition, Nova Rock festival has already announced its first headliner for next year, DIE ÄRZTE. Organizers now reveals first bunch of bands, incl. other headliners, who will perform on 15th year of the major rock event in Austria.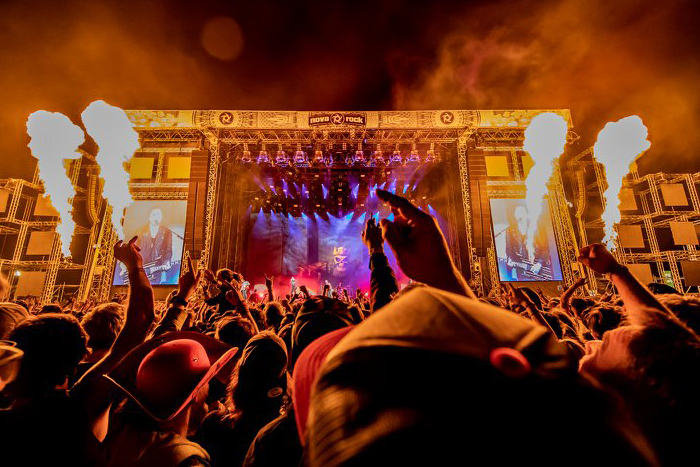 Closing the festival in 2015, American metal phenomenon from Iowa state, SLIPKNOT, will be back at Nova Rock after the four years. Formed back in 1995, the band quickly established themselves as one of the most enigmatic and provocative proposals of the modern era of music. They were nominated for ten Grammy Awards (winning the 2006 Before I Forget), collecting 13 platinum and 44 gold record certifications around the world. The global impact of their most recent studio album .5: The Gray Chapter (2015), demonstrates that the band are only getting bigger, with Top 5 debuts in 19 countries around the world, including the US.
2019 will be a very special year for the band, with a new album in the pipeline and the twentieth anniversary of their self-titled debut album.
For the very first time on Pannonia fields, will perform also one of the most influential and legendary alternative bands of all-time, THE CURE. Since the release of their debut record Three Imaginary Boys in 1979, the band have gone onto release 13 studio albums, more than 40 singles and have performed more than 1,500 concerts all across the globe. They has garnered numerous awards and nominations for the most prestigious industry awards such as the Brit Awards, Grammy Awards, Ivor Novello Awards and the MTV Awards.
The Cure will play more than two hours of music and will bring immortal classics such as Just Like Heaven, Friday I'm In Love, In Between Days, A Forest or Lullaby. With rumors of a new album of imminent publication, they are the best of the options to head Nova Rock festival 2019.
Other confirmed acts who will rock the fields in Nickelsdorf next summer are:
AMARANTHE * AMON AMARTH * ANTILOPEN GANG * BONEZ MC & RAF CAMORA * DROPKICK MURPHYS * CHILDREN OF BODOM * FEINE SAHNE FISCHFILET * GODSMACK * IN EXTREMO * IN FLAMES * LUCIANO * ME FIRST AND THE GIMME GIMMES * MILLENCOLIN * MONO & NIKITAMAN * PAPA ROACH * POWERWOLF * PUSSY RIOT * RIN * ROB ZOMBIE * SABATON * SCHMUTZKI * SKA-P * SLASH feat. Myles Kennedy & The Conspirators * TRIVIUM …and more to come!
As a Late night special show, will perform Frog Leap Studios feat. Leo Moracchioli.
Tickets to Nova Rock 2019 are sold on www.oeticket.com, currently for a reduced price. By adding an extra day Thursday (June 13th), the festival will once again continue as a 4-day event, until Sunday (June 16th). All previously purchased tickets remain valid and no further action is needed.
NOVA ROCK 2019
presented by Volume.at
Nickelsdorf, Austria
13th – 16th June 2018