Rock im Park 2017 is sold out!
Rock im Park has again proved its leading position as the most popular South German festival. Two months before its start, the festival is sold out with 75,000 sold tickets.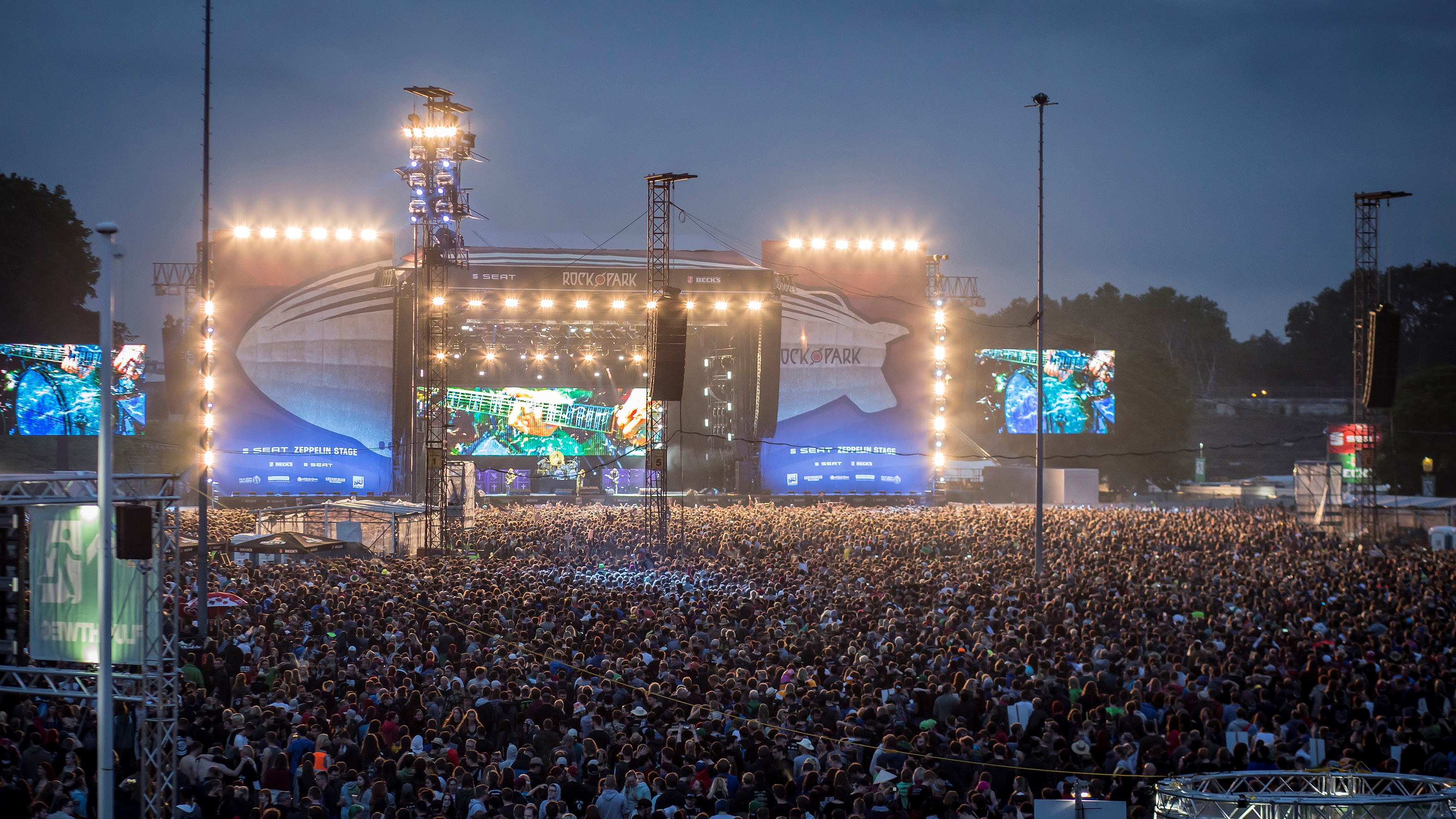 Rock am Ring / Rock im Park in 2017 will take place over the weekend from 2nd to 4th June. This year the festival twins will bring unforgettable infernal show of RAMMSTEIN, who will headline this pioneering event together with SYSTEM OF A DOWN and DIE TOTEN HOSEN. In addition to them, the visitors can expect amazing open air performances of FIVE FINGER DEATH PUNCH, ALTER BRIDGE, AIRBOURNE, IN FLAMES and many others.
Tickets for Rock am Ring festival, which returns to Nurbugring, are still available at www.rock-am-ring.com/tickets. For Rock im Park now go on sale limited number of daily tickets (without parking place and camping). They can be found at www.rock-im-park.com/tickets. It's your last chance to not miss the rock festival at Zeppelinfeld in Nürnberg.
Friday (June 2nd) – Die Toten Hosen, Beatsteaks, Kraftklub, Beginner, Sum 41, Bonez MC & RAF Camora, Donots, Crystal Fighters, Dat Adam, Machine Gun Kelly, etc.
price: 85,00 €
Saturday (June 3rd) – System Of A Down, Prophets Of Rage, Alter Bridge, Airbourne, Gojira, Macklemore & Ryan Lewis, Genetikk, Jake Bugg, Feine Sahne Fischfilet, etc.
price: 85,00 €
Sunday (June 4th) – Rammstein, Five Finger Death Punch, In Flames, Simple Plan, Rival Sons, Broilers, Bastille, Liam Gallagher, Rag'n'Bone Man, Clutch, etc.
price: 90,00 €
Rock am Ring 2017 / Rock im Park 2017
Nurburgring / Nürnberg Zeppelinfeld
2nd – 4th June 2017
More info:
www.rock-am-ring.com
www.rock-im-park.com
www.livenation.de