Nova Rock 2019 reveals program for Red Bull stage!
Austrian Nova Rock festival, which will held from June 13th to 16th on Pannonia fields, near Nickelsdorf completing its 2019's line up and announce full program of Red Bull Stage. The stage will ran for the first 3 festival days and will offer unforgettable performances of the best artists from the club scene.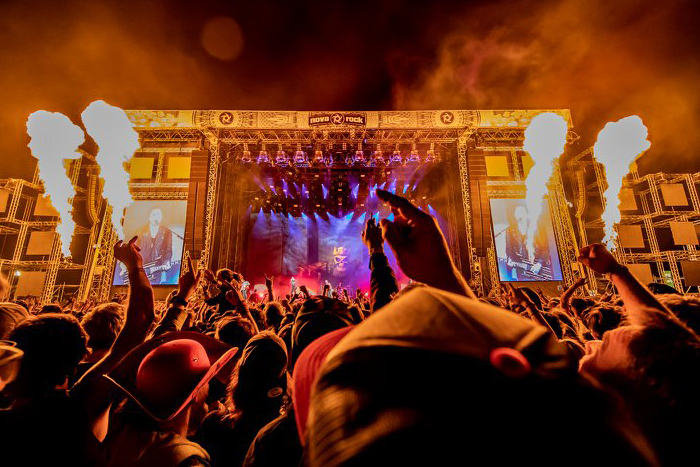 On Thursday, June 13th, Red Bull stage will host bands COPERNIQUO, ANCHORAGE, VALERAS, PALAYE ROYALE, AS IT IS, FERRIS MC and THE AMITY AFFLICTION, who will bring a misery of soul and content. Their sixth and last studio album is called Misery where once again their frontman Joel Birch fights his inner demons. It's definitely a band with a story that always brings a message to their fans.
The next day, Friday, June 14th, will see performances of LIKE A STORM, NOTHING NOWHERE, CRYSTAL LAKE, HAZE, PUDDLE OF MUDD and 3-piece supergroup FEVER 333 – consists of former Letlive vocalist Jason Aalon Butler, former Chariot guitarist Stephen Harrison and Night Verses drummer Aric Improta. Their music can be described as a rock/rap hybrid reminiscent of Public Enemy and Linkin Park, and the politically and socially engaged lyrics inevitably call to mind the pioneers of Rage Against the Machine. These guys are going places so don't miss out on their first Nova Rock appearance.
Saturday, June 15th, will belong to NOVA TWINS, INGLORIOUS, INFECTED RAIN, ALL FACES DOWN, WELSHLY ARMS and the program wrapping with the Sheffield quintet WHILE SHE SLEEPS and their fast-paced drums meet energetic vocals and virtuous guitars. Their latest album You Are We (2017), was a testament to the power of self-belief and determination and earned them award nominations from the likes of Metal Hammer and a Best Album win at the Heavy Music Awards, as well as landing them in the top ten of the UK album charts. Now, they look to build on that success with the release of fourth studio album So What? (to be released on March 1st).
Tickets to Nova Rock 2019 are still available to purchase at www.oeticket.com (priced from 179,99€), as well as limited number of daily tickets just for 99,99€.
NOVA ROCK 2019
presented by Volume.at
Nickelsdorf, Austria
13th – 16th June 2018