Nova Rock festival announce another bands for 2019!
With Christmas just around the corner, Nova Rock festival is coming with an early present in form of another bands package, who will delight the fans and visitors of the 4 days rock marathon on Pannonia fields in 2019.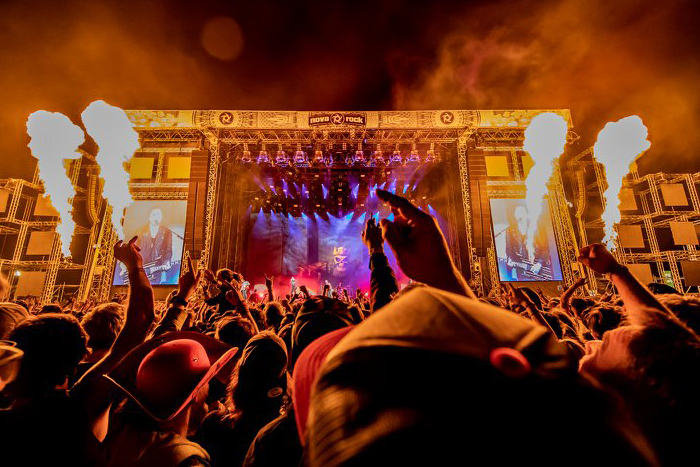 This summer DIE TOTEN HOSEN were forced to cancel their appearance at the festival just hours before, but they will compensate it with coming to Nova Rock in 2019. The most successful German-speaking punk-rock band of all time with 15 million albums sold, celebrated in the 80s and 90s with great hits and anthems like Hier kommt Alex and Zehn kleine Jägermeister, but with Tage wie diese or Altes Fieber they has proved that they are leaders in the new millennium. The current album Laune der Natur has once again topped the charts and their live shows are sold out like hot cakes.
With this announcement, Nova Rock makes the history – for the first time in their career Die Toten Hosen and previously announced Die Ärzte will play at the same festival!
For the very last time to Austria will return a thrash titans SLAYER. In January 2018, they devastated metalheads across the globe, announcing they were calling it a day, along with a mammoth final world tour. After 37 years, 12 studio releases, an abundance of Gold albums and countless shows, this legendary and hugely influential band's place in music history is secure as one of The Big Four (alongside Metallica, Megadeth and Anthrax), helping define the thrash-metal genre.
With Tom Araya's unmistakable vocals, Paul Bostaph's hostile drums, Kerry King and Gary Holt's slaughtering guitar riffs, and nasty as fuck lyrics, Slayer continues to whip its fans into anarchistic, antichrist-fuelled frenzies unmatched by any other act on the planet.
Newly confirmed acts for Nova Rock 2019 are also:
ANTHRAX * ATREYU * BADFLOWER * BEARTOOTH * BEHEMOTH * BEYOND THE BLACK * FOLKSHILIFE * I PREVAIL * J.B.O. * LAMB OF GOD * MOTHER'S CAKE * OUR LAST NIGHT * PAUL KALKBRENNER * STARSET * SUM 41 * THE SMASHING PUMPKINS * THREE DAYS GRACE * UNCLE ACID AND THE DEADBEATS * WAVING THE GUNS * WITHIN TEMPTATION
The festival will take place from June 13th to 16th, 2019 on its annual home – Pannonia fields, near Nickelsdorf (eastern Austria /Burgenland). Tickets can be purchased on www.oeticket.com, currently priced from 179,99€. Now, there are also available a limited number of daily tickets for just 99,99€.
NOVA ROCK 2019
presented by Volume.at
Nickelsdorf, Austria
13th – 16th June 2018